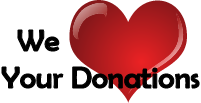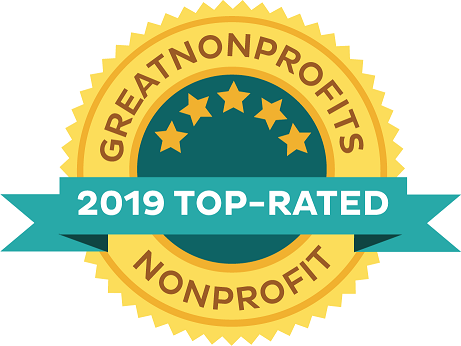 Click here to see our
available rescue dogs
(Updated Daily!)

You can meet the rescue dogs at our weekend adoption events, or by appointment at the sanctuary.

Beagles and Buddies Sanctuary
23430 Hwy 18
Apple Valley, CA 92307
626-444-9664
Map: http://goo.gl/maps/n5Jiq

Email: beaglesandbuddies@gmail.com
ADOPT A DOG!
More information on our next adoption event: See our home page and then come on back!

See all available dogs. * Search our Doggie Database.
Adoption Procedures * About Adoption

1. Download an application here and complete it, or plan to fill one out at our Beagles & Buddies sanctuary. Everyone is required to fill one out - even if you plan to browse. This helps us focus on your needs!
2. Browse our website thoroughly to acquaint yourself with our rescue and learn our procedures. You may also take a look at the list of dogs. One link is at the top of this page and another is halfway down our front page. Each dog has a complete profile that you can see when you click on the dog's name or picture. You will learn the dog's breed, size, gender, age, temperament, activity level, health statis, general history, and other important information. Most dogs have 6-8 pictures, and some have videos.
3. Come visit in person, bringing your entire family, other dogs, extended family, friends -- not mandatory in all instances, but recommended.
4. Plan to spend at least one hour here at our facility(maybe as much as 2-3 hrs). We'll try to do our best to help you as quickly and efficiently as possible. Sometimes it is pretty busy and we're shorthanded and sometimes it just takes awhile. You may often come in with ideas of what dog you want to meet; we may be able to recommend other dogs that would be good matches for you.

"We saw a dog we might like, now what?"
If you want a specific appointment, call to set one with our Manager.
Printable adoption forms for faster kennel entry are now available.
Some days get pretty busy & you will need a form completed for kennel entry.
We hope this material will help you decide if a Beagles & Buddies canine companion should be in your future. If you're considering a "rescued companion", you will need to know that all dogs that enter our rescue are screened before they are available for adoption. They are checked for temperament problems, given all required vaccines, spayed or neutered and are socialized. A donation is requested as well as a signed adoption contract.
Donations range from $150 - $750 depending on the age and breed. We support our non-profit and no-kill sanctuary from funds generated by these donations, therefore, puppy and pure-bred donations, which are higher, help keep the older, less adoptable dogs from harms way. Our older dogs often require dental care, blood work and other attention. We also have a great track record at finding our older canine companions great homes, as well! It also means that your existing dogs are spayed or neutered.
We are looking for serious people and families who will be responsible canine companion adopters; which means making the dog part of your family, providing inside/outside homes, quality food, veterinary care, attending training classes and making a commitment to the dog for the rest of its' life, through good times and bad.
If you fit this description, please fill out an application and then come inside. We look forward to helping you find a canine companion suitable for your family - because that's what we do best!
If you aren't adopting on your first visit, that's no problem.
We just keep your application on file for any future visits up to three weeks!


Not prepared to adopt today?
You are still very welcome to come visit and play with our dogs!
Pooch petting, ball throwing, tail-scratching & tug-a-warring is good for the soul & means the world to these lonely little guys who live to see visitors!


About Adopting
The decision to adopt a dog is one of great responsibility. When caught up in the excitement of a new pet, it's easy for people to forget about the lifelong commitment that pet ownership represents. By adopting rescue dogs instead of making pet shops purchases you become an active partner in better solutions to this devastating problem of thrown away animals. Loving trusting loyal creatures who clearly do not deserve that fate. Your adoption fees help insure the life & support of many deserving dogs who aren't lucky enough to get a second chance at a loving home and will live out the rest of their lives here in the sanctuary.

Once a doggie makes it to Beagles & Buddies, she or he is safe for life. We either find him or her a great home or will keep the pooch for his or her lifetime. At Beagles & Buddies we attack the devastating problem of discarded creatures in the only way we know how, one little doggie at a time. Unfortunately lifetime commitments on over one hundred dogs costs a wad of money & we generate funds in any way we possibly can.


Reasons to Consider a Rescued Dog
1) Most rescued dogs are usually house trained.
This is one of the most important issues addressed by new doggie owners. Is this dog house trained? Will he know how to do his business outside? Chances are that with a puppy you'll have to teach him from scratch. It took me 3 months worth of poop on my brand new carpet for my dog to understand that he needed to finish his business "outside". An expensive & heart breaking challenge. With a rescue, s/he may have lived inside with their previous family and already know the rules. They'll need a little reminder, that's all!

2) Less demanding than a puppy!
My nightmare was waking up at 2.55am and hearing the sound of running water on my carpet, and it wasn't the faucet. He had done his business and I needed to clean it NOW! For my puppy's security, he slept in our bedroom in a gated area. That way, I could hear him if anything happened. Trust me - it was no different than having a baby! Did I mention the time he broke into the cat food? Poor thing couldn't move at all!
Fact is, puppies need to be supervised "ALL THE TIME". If you don't have the time, nor patience, a rescue would be your best bet. Older dogs know most of the house rules and they can learn your schedules easily. Plus, if you were gone 5 hours a day - you wouldn't have to worry about coming home to a mass o' unwanted surprises. Most older dogs have "been there, done that, moved on."

3) Less vet trips.
It costs a lot to get a puppy its set of shots. There are spaying & neutering costs, medical shots to prevent diseases the first few months, then annual shots for the first 3 years. It can easily add up to $300+. After that, the medical costs slow down. At Beagles & Buddies, our adoption fees include all of their shots needed up to date - including rabies & neutering/spaying fees. It's all covered! All you need to take care of is everything from there on after.

4) No surprises
Some people know what kind of dog they want. They want one that is active, likes to swim & travel. Chances are, we'll have that dog for you. We spend so much time with these dogs that we know their personalities inside out. Our observations are what help us make the best recommendations for your lifestyle.
Puppy love is often no more than an attachment to a look or a color. It is not much of a basis on which to make a decision that should last 15+ years. While that puppy may have been the cutest of the litter; he may grow up to be super-active (when what you wanted was a couch buddy); s/he may be a couch potato (when what you wanted was a tireless hiking companion); s/he may want to spend every waking moment in the water (while you're a landlubber); or s/he may want to be an only child (while you are intending to have kids or more animals). Pet mis-matches are one of the top reasons Rescues get "give-up" phone calls. Good rescues do extensive evaluating of both their dogs and their applicants to be sure that both dog and family will be happy with each other until death do they part.

5) They're sometimes children and/or cat friendly!
A lot of families come to us wanting a dog that will fit perfectly into their household with children - or children on the way. It's not a wise idea to pick a dog you know nothing about. Here at Beagles & Buddies, we can cat test them and child test them with our fabulous "KID TEST". The same rule above helps make the best match!

6) Instant friend.
With an older dog, you automatically have a buddy that can go everywhere and do everything with you NOW. There's no waiting for a puppy to grow up (and then hope he will like to do what you enjoy). You will have been able to select the most compatible dog: one that travels well; one that loves to play with your friends' dogs; one with excellent house manners that you can take to your parents' new home with the new carpet and the new couch. You can come home after a long day's work and spend your time on a relaxing walk, ride or swim with your new best friend (rather than cleaning up after a small puppy.)

7) Easy to bond.
Dogs who have been uprooted from their happy homes or have not had the best start in life are more likely to bond very completely and deeply with their new people. Those who have lost their families through death, divorce or lifestyle change go through a terrible mourning process. But, once attached to a new loving family, they seem to want to please as much as possible to make sure they are never homeless again. Those dogs that are just learning about the good life and good people seem to bond even more deeply; they know what life on the streets, life on the end of a chain, or worse, is all about, and they revel and blossom in a nurturing, loving environment. Most rescues make exceptionally affectionate and attentive pets and extremely loyal companions.

8) Our volunteers are extremely helpful & attentive.
Going to a local shelter can be stressful. You see dogs locked up in cages with no social interaction. They barely get a chance to stretch their legs and chase a ball. At Beagles & Buddies, you come to a sanctuary with an open courtyard where dogs take turns running around. There are plenty of dogs to greet you at the front gate when you enter - you will be impressed! Our volunteers will take you through the step by step adoption process; showing, teaching and leading you to the best dogs suited for your family & lifestyle. Sure we get busy - but we do it for the dogs!