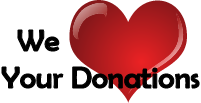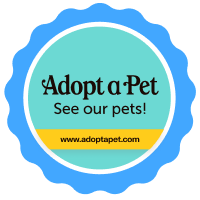 Click here to see our
available rescue dogs
(Updated Daily!)

You can meet the rescue dogs at our weekend adoption events, or by appointment at the sanctuary.

Beagles and Buddies Sanctuary
23430 Hwy 18
Apple Valley, CA 92307
626-444-9664
Map: http://goo.gl/maps/n5Jiq

Email: beagles@beaglesandbuddies.org
CALENDAR OF EVENTS


---

Service dog training classes, Sundays 10-11 am
Service dog training classes started at our sanctuary on March 25, 2018. THey will be every Sunday except holidays. Training is done by Veteran Service Dogs. Classes are free for all military veterans, police officers, and first responders. Class will be every Sunday (not including holidays) from 10am to 11am at B&B's Dogs Help Heal Center, which is behind our Apple Valley Rescue (marked by colored flags around the gate). Please email Project Manager Cheyanne Blocker for details.




---


Dog training classes start April 8, 10-11 am
Dog training classes will start at our sanctuary on April 8, 2018. We welcome both new and experienced pet parents. Classes will be on a 4 week rotation. April 8, 2018 will mark our first session. Classes are held at the Dogs Help Heal Center behind our rescue and will be combined with the service dog classes at first. If you are driving east on Highway 18, you will pass our rescue and turn left at the next road (which is gravel and has no sign) and drive up to a field on the left- there will be multicolored flags arond the gate.

Classes may run a half hour longer as needs permit and will be on a monthly subscription. $160 a month for each member with no class makeups. Contact Cheyanne.beaglesandbuddies@gmail.com

Class Curriculum will cover
~ Basic Commands: sit, down, stay, and watch me.
~ A segment on health
~Dog and Owner Relationship building to include active engagement and communication.
~Equipment and resources as pet owners.

No leashes longer than 6 ft' and NO retractable leashes. Only flat and Martingale collars are permitted. Treats are highly recommended. **BRING POOP BAGS**



---


Big Sunday in May- May 5 & 6, May 19 &20; 8 am to 5 pm
Big Sunday is a volunteer event that takes place all over California every day in May to encourage people to volunteer to local organizations. Beagles and Buddies is a participant. We are registered with Big Sunday for May 5, 6, 19, and 20, but we will certainly accept volunteers on the other weekends. Our registration numbers for each day are 110, 111, 119, and 120. We are involved in a big beautification effort that includes creating a memorial garden with drought-tolerant plants and setting up our Dogs Help Heal Center. Volunteers are also welcome to bathe, walk, and play with our dogs. Come for a couple hours or stay all day.



---


Holiday Inn benefit for Beagles and Buddies in Victorville, May 25, 7-8 pm
On May 25, Vicotrville's Holiday Inn Community Lounge will hold a benefit for Beagles and Buddies, featuring entertainment by comedians such as Chelsea Blakeley, Chris Dunham, Josh Higuera, Matt Jones, and Travis Tapleshay. Admission is $10. The Holiday Inn is at 15494 Palmdale Rd.



---


Super Pet Adoption Event, Irvine, on June 3, 2018
The Irvine Animal Care Center hosts its 12th Annual Super Pet Adoption Event on Sunday, June 3, 2018, from 10 am to 3 pm. Beagles and Buddies plans to attend.

It's one of the largest pet events in Southern California. There will be gourmet food trucks, vendors of pet products, low-cost microchipping, and a silent auction. The entrance donation is $2 per person and $5 per family. Parking is free. The 2017 event was attended by more than 5000 people and had at least 35 rescues participating.


---


Grand Opening & Dedication of our new 2-acre Dogs Help Heal Center, Saturday, June 23 - 12 pm to 5 pm
We will host the much awaited grand opening of our Dogs Help Heal Center, which will include a remembrance of our incredible 25-year volunteer, officer, director, major donor and friend Lauren Fox and dedication in her beloved Memory.

We also want to honor our past and current military men and women for their service and sacrifice. Veteran Service Dog (VSD) Trainers will demonstrate with their dogs and talk about the training program they are leading at the DHH Center.

There will be speakers, music, vendors, food/beverages, a silent auction, and adoptions! We invite the public, rescue and military communities from Southern CA to attend. Please leave your pet home this time.

**We still need volunteers, donations, and services to complete the DHH Center renovation. Please contact our Project Manager to find out what you can do! Cheyanne.beaglesandbuddies@gmail.com.


---




PAST EVENTS





IRVINE ADOPTION EVENTS


Twice a year we participate in huge adoption events at the Irvine Animal Care Center: Home for The Holidays in December and Super Pet in June. We get a big boost in adoptions from these events, and we couldn't do it without the Disney Voluntears who help us out. Here's some of the team from the event on December 10th, 2017.






Groom Expo West 2017


Every February we provide the dogs for the Rescue Roundup grooming competition at Groom Expo West in Pasadena. It's one of the largest grooming expos in the world. Last year's winner was Portland groomer Sara Szymanski, who earned $1000 in prize money. Her winning dog was a B&B volunteer's dog: Poco, a volunteer himself. He is great at socializing our shy dogs.





Click here for pics of the successful Specials Adoption Fiesta held on Sept 30, 2007.


A night at the Opera! Click Here!


A WEINER WITH A HEART!
Tinkerbell, who has her own fitted "wheelchair" cart, visited the Canoga Park High School farm with an elementary class from Frostig school in Pasadena. She shared her life through a book that was recently written about her, "A Weiner with a Heart." She visited with the students and farm residents. Here are some photos of her fun day with high school student Julie Kirby and teacher Melissa Barcellos.