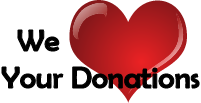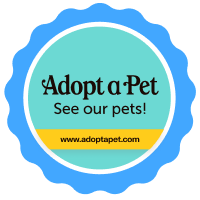 Click here to see our
available rescue dogs
(Updated Daily!)

You can meet the rescue dogs at our weekend adoption events, or by appointment at the sanctuary.

Beagles and Buddies Sanctuary
23430 Hwy 18
Apple Valley, CA 92307
626-444-9664
Map: http://goo.gl/maps/n5Jiq

Email: beagles@beaglesandbuddies.org
CALENDAR OF EVENTS


---

Dog training classes start March 10
Dog training classes will start at our sanctuary on March 10, 2018. Entrance will be through the back gate. Classes are complimentary for all military veterans and first responders. Basic 5 week training course and longer term service dog training. Contact Cheyanne.beaglesandbuddies@gmail.com


---


Big Sundays every day in May
Big Sunday is a volunteer event that takes place all over California every day in May. Beagles and Buddies is a participant. Any Big Sunday volunteers that would like to help us out are welcome to come and paint doors, bathe dogs, clean yards, fix fences, build dog houses, or whatever else suits them!



---


Grand Opening & Dedication of our new 2-acre Dogs Help Heal Center, Saturday, May 26 - 11 am to 4 pm
We will host the much awaited grand opening of our Dogs Help Heal Center, which will include a remembrance of our incredible 25-year volunteer, officer, director, major donor and friend Lauren Fox and dedication in her beloved Memory on what would be her birthday.

We also want to honor our past and current military men and women for their service and sacrifice. Veteran Service Dog (VSD) Trainers will demonstrate with their dogs and talk about the training program they are leading at the DHH Center.

There will be speakers, music, vendors, food/beverages, a silent auction, and adoptions! We invite the public, rescue and military communities from Southern CA to attend. Please leave your pet home this time.

**We still need volunteers, donations, and services to complete the DHH Center renovation. Please contact our Project Manager to find out what you can do! Cheyanne.beaglesandbuddies@gmail.com.


---


Super Pet Adoption Event, Irvine, on June 3, 2018
The Irvine Animal Care Center hosts its 12th Annual Super Pet Adoption Event on Sunday, June 3, 2018, from 10 am to 3 pm. Beagles and Buddies plans to attend.

It's one of the largest pet events in Southern California. There will be gourmet food trucks, vendors of pet products, low-cost microchipping, and a silent auction. The 2017 event was attended by more than 5000 people and had at least 35 rescues participating.


---




PAST EVENTS





IRVINE ADOPTION EVENTS


Twice a year we participate in huge adoption events at the Irvine Animal Care Center: Home for The Holidays in December and Super Pet in June. We get a big boost in adoptions from these events, and we couldn't do it without the Disney Voluntears who help us out. Here's some of the team from the event on December 10th, 2017.






Groom Expo West 2017


Every February we provide the dogs for the Rescue Roundup grooming competition at Groom Expo West in Pasadena. It's one of the largest grooming expos in the world. Last year's winner was Portland groomer Sara Szymanski, who earned $1000 in prize money. Her winning dog was a B&B volunteer's dog: Poco, a volunteer himself. He is great at socializing our shy dogs.





Click here for pics of the successful Specials Adoption Fiesta held on Sept 30, 2007.


A night at the Opera! Click Here!


A WEINER WITH A HEART!
Tinkerbell, who has her own fitted "wheelchair" cart, visited the Canoga Park High School farm with an elementary class from Frostig school in Pasadena. She shared her life through a book that was recently written about her, "A Weiner with a Heart." She visited with the students and farm residents. Here are some photos of her fun day with high school student Julie Kirby and teacher Melissa Barcellos.