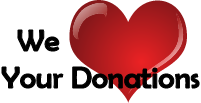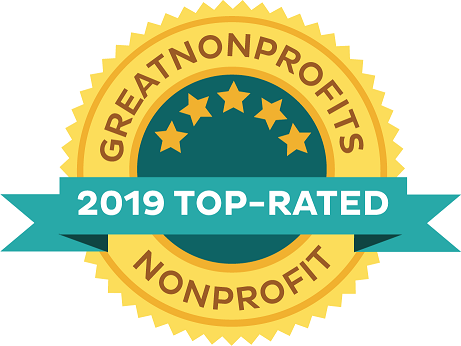 Click here to see our
available rescue dogs
(Updated Daily!)

You can meet the rescue dogs at our weekend adoption events, or by appointment at the sanctuary.

Beagles and Buddies Sanctuary
23430 Hwy 18
Apple Valley, CA 92307
626-444-9664
Map: http://goo.gl/maps/n5Jiq

Email: beaglesandbuddies@gmail.com
Our Fundraising Newsletter


FROM THE DOG HOUSE OF..... ELVIS!
CAN WE TALK???????
Hi, my name is Elvis, originally from Arizona, and I ain't nothin' but a Hound Dog! After suffering a broken pelvis in a car accident, I'm now living at B&B all patched up and waiting for a loving home.


I've heard on the kibblevine that you're an animal lover so I'm pawing out this note to ask you a special favor. We need YOUR help! You see, all the money they take in here at B&B goes to help me and all of my dog pals....and there are over 100 of us! Beagles & Buddies is a no-kill, nonprofit sanctuary and they need what you humans call money, that beautiful green stuff -- it's really expensive to give us the care we need so we can get homes - and they adopt over 1,000 of my furry friends every year - that's alot!


Take my good buddy, Flight, a Big Hunk of Love. She needed a costly leg operation and they paid over $2,000 to make sure she was OK. And, guess what, she got a wonderful home with a swimming pool for therapy. B&B made sure of that! We have lots of tail wagging stories like that. There's my mini-doxie buddy, Tiny, who's become a therapy dog for special children...and that cutie shepherd, Gina, my Kissin Cousin, who is going to be trained for search and rescue...and how 'bout Mulan, oh so cute and cuddly, now visiting the elderly at senior homes. But mostly we're just great dogs waiting for someone to give us a break and a bone - our very own family.


All the donations that B&B gets are spent on us - spay and neutering, our shots (owww!), food, gosh we even get our teeth cleaned! But our digs are getting a little shabby! We bought the place across the street, it's called Red Cloud Ranch, so we can save even MORE dogs and it desperately needs repairs so we can stay cool in summer, warm in winter, healthy and safe always! Most of us live on the "older" B&B side, and in spite of all the work our folks have done here in the past eight people years, it really takes a beating from more than l00 of us every day.


Most dogs don't understand all these human words, there's not a "woof" anywhere. But we do understand treats; love and kisses; a clean, warm bed; treats; good kibble - and, did I say, treats?? I could bark on and on...but you get the picture, right? So Don't be Cruel, look into my wonderful brown eyes and help old Elvis and his pals out. Won't you send the nice people at Beagles & Buddies a generous tax-deductible contribution (Federal I.D.# 33-0648757) and be our Good Luck Charm? And could you do it NOW? And if you're Lonesome Tonight, I'm available and would love to be your Teddy Bear! The more of us that get adopted from B&B, the more furry friends they can rescue at those shelters we call Heartbreak Hotels! Just remember...we do it for the dogs!


---



YES ELVIS, I WANT TO HELP!

We rely on your donations.



You can now make donations online with any major credit card using Paypal. It's secure and very simple to use. Just click the "donate" button, enter your info, choose the amount you wish to donate, and you're done!

Appreciated donation amounts are $25, $50, $100, $500, $1000 or whatever you can afford!
---

We need Volunteers to pet and walk dogs, transport, make vet runs, do follow-up calls. Any plumbers, gardeners or electricians out there who want to help? Let us know!


---
SPECIAL OCCASION? Let us send the card. For $25 (tax deductible, of course) you can honor a loved one or celebrate a special occasion -- Anniversary, Birthday, Condolence, Thank You, Friendship -- with a tribute card and donation in someone's name which we will acknowledge. Click here to pick your card and to send us your info.

BEAUTIFUL MEMORIAL TILES.... COMING SOON!!!
To honor loved ones or commemorate special occasions... your own words on 6 or l2 inch tiles which will be displayed on the Memorial Wall at Red Cloud Ranch. Info coming soon - stay tuned!


Would you like to be added to our mailing list to receive our next newsletter? Just submit your info below and we will add you: